CALIFORNIA LEGISLATURE NOW FACING SAME SEX NIPtual RIGHTS -- GOVERNATOR MAY HAVE TO DECIDE
Sacramento, CA, August 14, 2004: Today's L.A. Times has reported that Democratic leaders in California are not taking the recent ruling of the State Supreme Court lying down. The Court recently ruled to invalidate the 4,000 same sex NIPtuals that took place earlier this year in San Francisco, and to bar all same sex couples from joining paws officially in California. The issue is divided along party lines, with Republicans backing the State Supreme Court ruling. The Governator, who has been vague on the point until now, may have the last word. If the issue does pass in the state legislative body, he has power of veto.
"We're so upset at the idea that once we finally got to declare our love publicly, on our special lily pad, we have to now face the possibility that our union will be denied," a hyperventillating frog, Harry Morton, told us.
Morton's now faux-wife, Alexander, was hopping mad. "I bought a great dress, we had all our friends over to the pond after the ceremony, and now this outrageous backward jump! We plan to send a delegation to the legislature, and on to the Governor's office, too. If the same sex NIPtual rights bill passes, then we have to be sure the Governor understands just how important this issue is. Same sex weddings helps insure that everyone in the state has their civil rights!"
Critters of all types were just as exercised as our froggie folk. A number of feline and canine couples announced plans to join the Mortons, as did a coalition of horses, cows, otters and deer.
Won't you join the March of Paws to support the same sex NIPtual rights bill? Sign our pet-ition today, and contact your representatives to take a stand in favor of the movement in your own state!
Help us get the word out! Hop over to our online store and stock up on our brand new FUPPPS buttons, bumper stickers and other goodies today, for yourself and all your like-minded two- and four-legged friends. You can find them at our host's online store, in the FUPPPS aisle. Get yours now, and remember, let's get out that vote!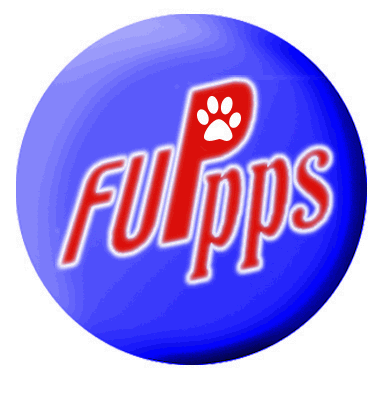 Approved by the FUPPPS Editorial Board