VICE PRESIDENT DICK CHENEY DEFENDS GAY MARRIAGE RIGHTS, IN MOVE AWAY FROM BUSH
Davenport, Iowa, August 25, 2004: In an AP article appearing on AOL today, Vice President Cheney has joined his wife in speaking out against President Bush's proposed amendment to the Constitution banning same sex marriage.
According to the article, Mr. Cheney told an audience including his daughter, "Lynne and I have a gay daughter, so it's an issue our family is very familiar with. With the respect to the question of relationships, my general view is freedom means freedom for everyone... People ought to be free to enter into any kind of relationship they want to."
This stance puts Mr. Cheney at odds with the Bush administration, and has ruffled feathers of some Republicans. "I can't believe the Veep is going against us. Is he some sort of prevert?" Reggie Culpepper, pit bull from the Fighting Republiphants of Des Moines asked.
"Yeah! What's he goin' for? The Girlie Boy ticket?" Harold Springer, of the Springer Spaniel contingent of the Grand Old Pooches added.
Hardly a voice could be heard in the hall that liked Mr. Cheney's position. However, we at FUPPPS applaud the Vice President for his brave and supportive stance. You can let him know you, too, applaud him by sending a note to us in the letter to the editor below. And let him know you want to hear him speak out on the same issue regarding our critter friends!
Vive le difference! May all creatures have the ability to wed the mate of choice! Regardless of party, gender or species!!!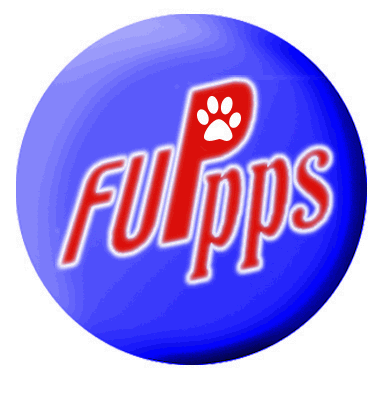 Approved by the FUPPPS Editorial Board