BOWSER BROTHELS?
March 7, 2004 UPDATE: The results of our poll to date show 10,652 pro doggie cathouses, 312 against. Read on to learn more and make your pawprint count!
Van Nuys, CA, March 5, 2004: In scanning the most recent issue of the periodical "Utne," we came upon an article that shocked our pussycats right out of their boots. It seems a Berlin gentleman named Karl Friedrich Lentze has had a dream -- to build a cathouse for pooches. Really. A place where randy canines can go right to the dogs.
However, the possibly un-hip cats on the Berlin City Council have slashed his idea to ribbons, ruling that sexual activity among dogs is for procreation only. Encouraging anything else, they purrsisted, would just be making the overpopulation problem worse.
This speaks right to our topic of yesterday's editorial -- who says sex needs to be restricted to procreational purposes? And if the facilities are for pups of the same sexual persuasion, isn't the non-proliferation of doggies argument one that should be relegated to the pooper scooper?
We'd like to find out how you, our readers, feel. As a guide to your thinking on this issue, you might want to read a story demonstrating the downside of the cathouse phenom. Click the button below and scroll down to a story entitled, "The Candidate," by Earl Boretz. You can come right back here by hitting your browser's back button, or the New! Daily FUPPPS button on the right of the stories you'll find:

Whatever your viewpoint -- and we are looking for some comments to post on the upside -- we urge you to take the bit in your teeth and send us your thoughts. Just use the form at the bottom of this page. We'll be reporting results and taking them straight to Washington!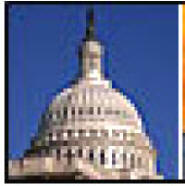 Approved by the FUPPPS Editorial Board