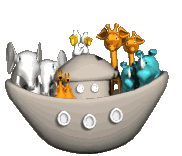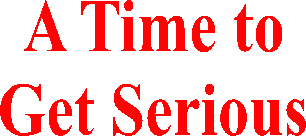 FUPPSYLVANIA – September 1, 2005: From the Desk of the Associate Editor

The Almost Daily Editorial has taken many liberties. Satire and spoof are part of what make up any democracy. NIPtuals and pot shots at thinly disguised public figures are part of raising the consciousness of the citizenry. Yet, there are times to set aside the humor and satire to address reality. This is one of those times.

The recent devastation along the United States Gulf Coast cannot be fathomed through television pictures or reporters emotional descriptions. I am intimately familiar with the area that now resembles a third world country. The beauty of antebellum homes that now are simply a memory. The impoverished inhabitants who struggle from day to day. Dogs and cats that historically have roamed around poor neighborhoods in search of an open garbage can or a McDonald's wrapper that missed the public trash receptacle sniffing out a morsel.

Human and animal tragedies that cannot be imagined … not here … not in the United States. Emotions climb to new heights … anger …frustration …fear, but always, on a deep level … hope. Hope that the wealthiest nation on earth and the most compassionate people who inhabit the U.S.A. will help.

There are many agencies that respond to assist those who are displaced. Since we are a site for animals we would be remiss in not reminding you there are also organizations that are responding to aid those who cannot help themselves. Those who depend solely on their human partners. And those humans are now facing unimaginable odds to survive themselves.

Volunteers from many animal care groups are either on the ground or on the way to the area stricken by Hurricane Katrina and they need donations too. In addition to the national SPCA, www.spca.org, there are groups such as United Animal Nations from Sacramento, Noah'sWish.org and Best Friends Animal Society, just to name a few. There are also local branches, such as in New Orleans the www.la-spca.org, and the SPCA in Texas http://www.spca.org/site/PageServer?pagename=Homepage_Template_2004
and the American Humane Association http://www.americanhumane.org

You can also help by emailing a link to this page to help spread the word that it is vital to help our animal friends at this time.
http://www.FUPPPS.com/Hurricane_Katrina_Help_for_Pets.htm
At the present the best form a donation can take is simply money. It is easier to purchase food, etc. nearer the disaster area than attempt to transport it hundreds or thousands of miles.
UPDATE 9/11: While monies are still vital, The Red Cross is now looking for volunteers, and we believe you can specify you wish to help with pets. http://www.redcross.org. If you live in L.A., www.BellaPooch.com is collecting supplies and trucking them to the Gulf. You can contact them as well. SPCA-LA will be bringing pets up to L.A. area and will be looking for volunteers as well, www.la-spca.org. Wherever you live you might want to check local SPCA's to see if they are doing similar things.
Not only are these organizations willing to care for displaced animals they will make every effort to reunite them with their human families.

Let us shelve the political for now and let us each contribute to help.