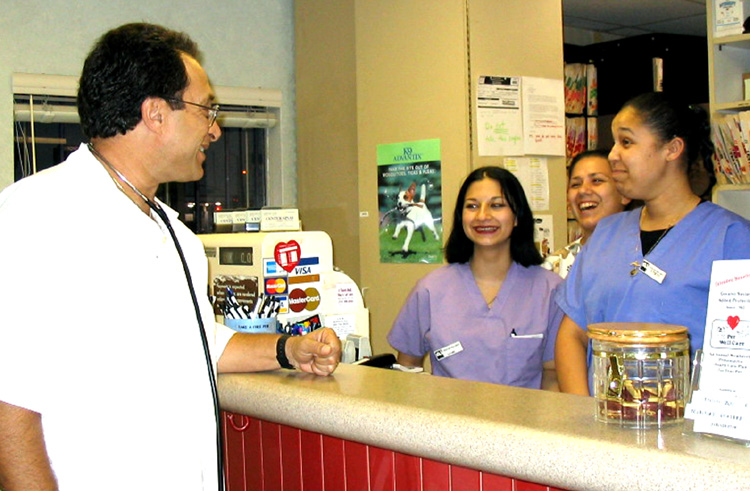 Above, Dr. Baum at Center-Sinai with three of his Center's assistants
From left, Carmen,Tracy, Lysett
Pawprints is proud of our Vet Dr. Barry Baum, A Fine Doc who Writes Winningly, and Sings!
Check out how Dr. B was an inspiration for FUPPPS*
Dr. Barry M. Baum achieved his Doctor of Veterinary Medicine from Cornell University in 1971. His undergraduate degree was granted by the New York State College of Agriculture at Cornell.


He has been the owner and Chief of Staff at Center-Sinai Animal Hospital, Los Angeles, California since 1979. The hospital has been serving the Los Angeles community for over thirty years. Under Dr. Baum's guidance, Center-Sinai has grown from one doctor with a five person support staff to a six doctor practice with a support staff of thirty-five people. A full range of services from medical and surgical care to boarding and grooming is provided seven days a week. The hospital staff actively works with rescue groups seeking to find homes for dogs and cats.


In 1998, Dr. Baum founded and continues to serve as President for the Independent Veterinary Alliance.


Other professional alliances include memberships in the American Veterinary Medical Association, California Veterinary Medical Association, Southern California Veterinary Medical Association, American Animal Hospital Association.


Dr. Baum is also a Board Member of Create-A-Smile, Pet-Assisted Therapy in Los Angeles.


Prior to becoming the owner of Center-Sinai, Dr. Baum served as Associate Veterinarian for the Blue Cross Pet Hospital, in Pacific Palisades, California, and the Gaddis Animal Hospital in West Los Angeles.


His veterinary experience includes serving as the Developer/Builder and Owner of Crown Valley Animal Hospital in Laguna Niguel, California. From 1971 to 1975, he was Associate Veterinarian at Roberts Animal Hospital in Hanover, Massachusetts and then Relief Veterinarian at practices throughout Los Angeles and Orange Counties, California.


When he is away from Center-Sinai and the other work he's in which he's involved, Dr. Baum prefers to engage in activities with his family - wife Linda and grown children, Hillary, a therapeutic companion for special needs children, Stephen, a student at USC's Annenberg School, and Melanie, who plans to become a doctor. Their youngest, Fessel, is four-footed and covered in fur. She is the star of the first story in Dr. Baum's Critter Chronicles. Dr. Baum is a mountain biker, hiker, crossword puzzle solver and tournament competitor. As you'll see, he's a skilled writer of short stories and articles. Dr. B's also an avid reader, and a choir member at the Stephen S. Wise Temple and Crossroads School. Finally, he is a basketball enthusiast often seen at the courts at UCLA and USC.


Dr. Baum with wife Linda, holding Jacques, and Fessel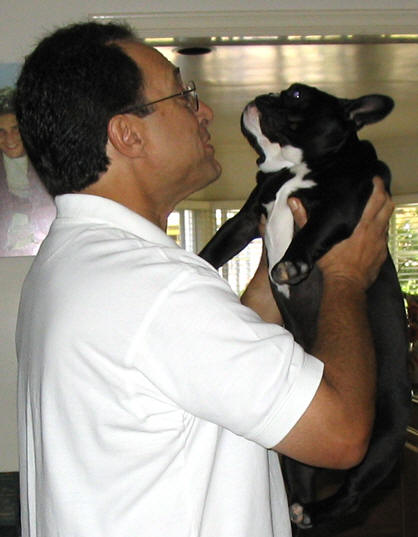 Dr. Baum and Fessie at home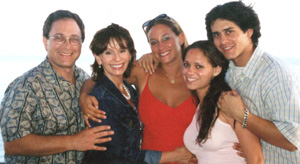 The family - from left Dr. B, Linda, daughters Hillary and Melanie, son Stephen

*Read More of Dr. B's stories, and answers to questions you may have about your pet's care by Dr. B on InasPawprints.com. Lots of pet photos by Ina Hillebrandt, too, and from many wonderful visitors to InasPawprints.com.
FUPPPS Almost Daily Editorial

FUPPPS Archives
Complete list of FUPPPS Editorials

NEW!
FUPPPS Stuff!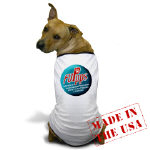 Sign our
FUPPPS Pet-ition

Post your own FUPPPS Chat

Read your own and others' chats in our Chat Room

FUPPPS Endorsements

Muttrimonial Snaps